Copper Gutters in North Creek - Replacement & New Construction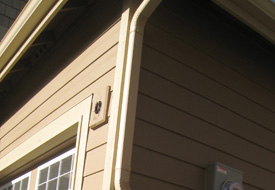 The choice of good quality rain gutters for your home will absolve you of frequent repairs and replacement. If you have been thinking of replacing your existing rain gutters, you can choose copper ones that work even better.
JS Gutters is a reputed company that offers high quality copper gutters for North Creek, WA residents. As an established and experienced company, we recommend the installation of copper gutters cost per foot, which is very reasonable. These gutters offer a number of benefits, including:
High quality material
Enhanced aesthetic appeal
Increased value of home
Easy drainage of rain water
You can trust our skilled and trained technicians for the thorough and efficient installation of copper half round gutters and copper downspouts within the scheduled time and budget. If you are worried about the copper gutters cost in North Creek, you can talk to our consultants prior to getting them installed.
What is the Difference Between Copper Rain Gutters & Other Gutters?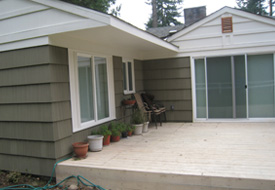 Rain gutters installation in your home will definitely make life easier for you, as you will not have to worry about the stagnation of rain water on the roof. If you are wondering, How much do copper rain gutters cost? you should evaluate other options on the market.
We have been offering copper rain gutters for North Creek residents for a long time. We recommend using copper rain gutters for homes as they are different from other gutters, especially in appearance. More than that, they are:
Maintenance-free
Rot- and rust-free
A great way to spruce up your exteriors
Rain gutters are a great option if you would like to save money down the road, especially from roofing, siding, or foundation damage. Copper rain gutters cost slightly more than the other options, but they justify their cost and pay for themselves with the several benefits that they provide.
Copper Gutters Cost More in North Creek - But They are Worth It!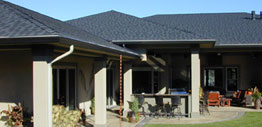 There is no denying the fact that the copper gutters cost per foot is slightly higher than other gutters - but they are worth it. You can visit several contractors to learn how much copper gutters cost in North Creek, but we are sure you will find that our copper gutters cost in North Creek is the most reasonable. You can choose us for your installation project as we are:
Reliable
Reputed
Recommended
Feel free to call JS Gutters at (253) 220-6970 for any services related to copper rain gutters in North Creek.