Downspouts are the Most Effective Way to Flow Rainwater From Your Home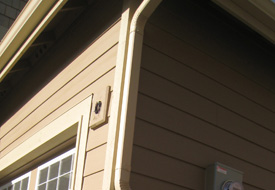 The function of downspouts is to channel away the rainwater collected in gutters to underground drains. If you require new downspouts installation or repairs for existing downspouts, we can help.
We at JS Gutters offer high quality repair and installation services for downspouts for North Creek, WA residents. As an established company, we know how to connect downspouts to gutters and offer efficient services for all types of downspouts.
When you choose us to install downspouts, we ensure that it is of the following:
Correct size
Matched exterior style
Correct placement and angle
Reasonably priced
If you are not sure of the right downspouts sizes for your home in North Creek, you can leave the choice to us. We will not only choose the best downspouts extension but will also look for decorative downspouts that match the exteriors of your home, increasing its value.
Do Not Let Downspout Drainage Decrease Your North Creek Home Value, Call Us!
If the downspout drainage system is not working properly, it will result in rainwater gushing down the sides of the house rather than the drains. This will result in ugly marks of water.
You can get the downspout drainage repaired or installed by the experts. We have been offering efficient downspout drainage for North Creek residents for a long time.
We are the ideal company to choose for downspout drainage as we have the necessary:
We also specialize in installing downspout drainage underground systems that enables efficient drainage of water. You can also call us for installing downspout drain lines in your home.
Downspout Installation Down to a Science in North Creek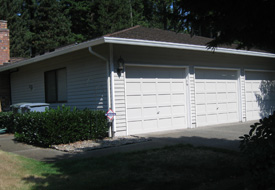 With the plethora of companies offering downspout installation services in North Creek, choosing the best one can be a daunting task. However, to ensure that you are getting the best services for the money that you are investing, you must research or take reviews.
You can choose us for downspout installation in North Creek as we:
Are experienced
Use high quality products
Offer competitive pricing
We not only provide high quality vinyl downspout installation but also give you downspout installation tips so that you can keep them clean and in good working condition.
Feel free to call JS Gutters at (253) 220-6970 for downspouts in North Creek. Our representatives will explain efficient downspout installation.